We
Exist
On April 30, 2013, Chicago Children's Advocacy Center presented a public awareness exhibit, "We exist."
in recognition of Child Abuse Prevention Month.
Slattery Design Group
designed the exhibit and organized its construction and installation. 8-foot A-frame displays featured children's stories on child sexual and physical abuse. The exhibit was a call-to-action for adults to help prevent, recognize, respond to and report abuse.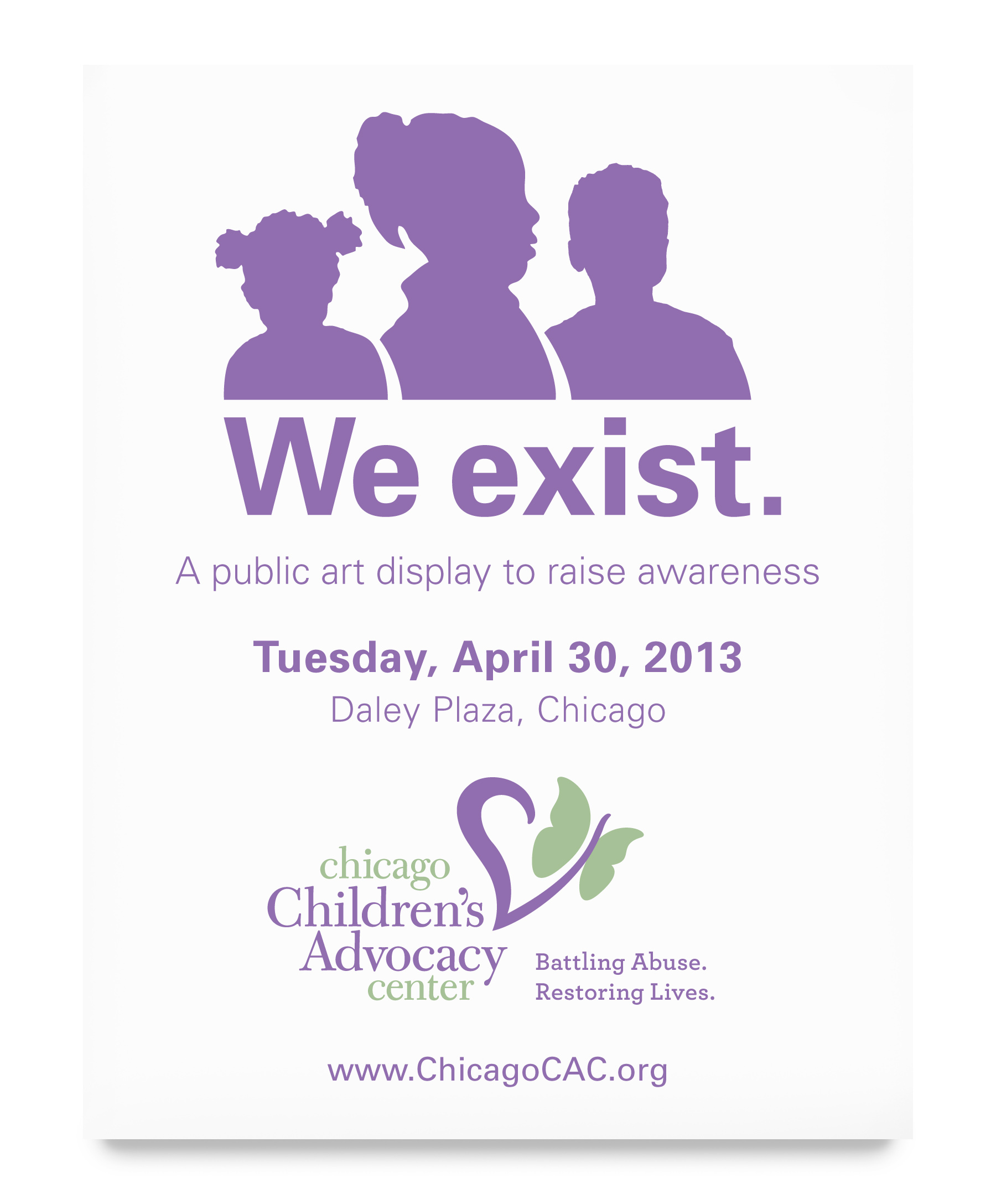 Post event video shared with internal stakeholders and volunteers – for internal use only.